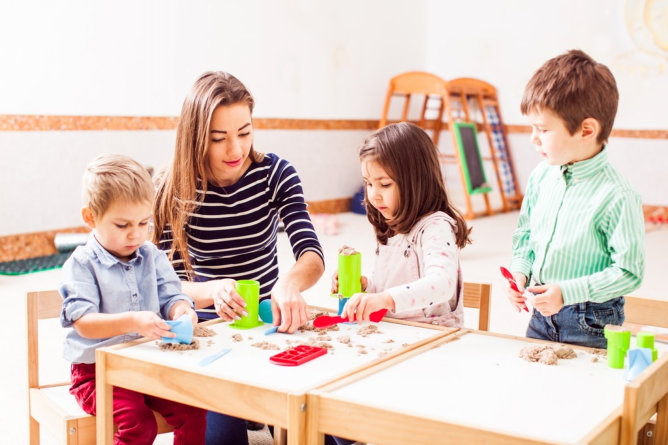 The idea of sending your child to daycare can be very overwhelming mostly at the time when the parent leaves the child in the center while they go to work. However, don't worry too much about it because a reliable daycare center provides great help to you and your child as well. These centers have staff that is trained in early childhood education. They are an expert in the field of childcare.
Petits Poussin Brooklyn is a daycare in Brooklyn that offers fine and extensive bilingual programs inspired by the French Education Nationale while at the same time following the New York State academic standards in early childhood education. Each program is divided by age group and ability.
The qualities that daycare can generally provide are the following:
Easy transition for school since a child will develop a wide range of skills that are needed when adjusting in school.
The activities in the daycare center certainly follow a schedule that keeps them occupied during the day and this is a great help for them to develop a routine.
More efficient language and cognitive development since they will be exposed to a diverse group of children and different types of activities.
Interacting skills will be unlocked since they get to socialize with different kids.
The activities in the center such as playing and other exercise keeps them active which helps build a healthier lifestyle.
As a daycare in Brooklyn, New York we understand the competitive environment that is waiting for each child. Therefore, along with the well-planned programs that are cohesive for a child's development are our teachers having diverse educational backgrounds that promote a great experience for every child. For further information and inquiries, call us.