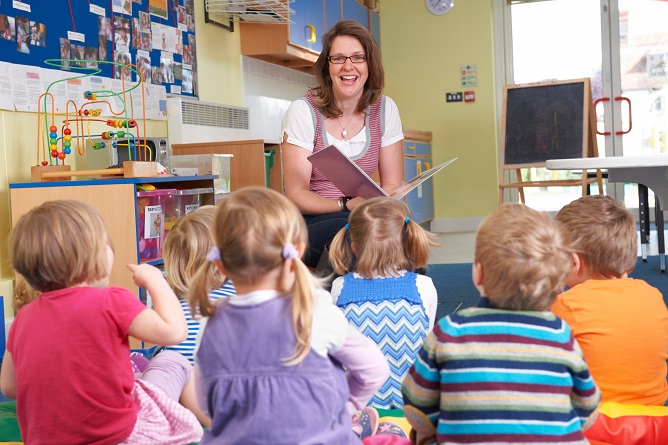 Did you know that the more time you spend reading books or stories to your child, the more they will learn? Exposure to language is an important part of cognitive development. Spending quality time together through facilitative learning like in a daycare in Brooklyn, New York, promotes social and emotional bonds between families.
At our preschool in Brooklyn, kids learn new abilities in various ways, including reading. Reading helps children develop their phonemic awareness, communicate effectively with others, enhance their vocabulary and establish a genuine love for stories.
Whether it's a new book or an old favorite, reading aloud combines the benefits of speaking, listening, and comprehension all in one.
Singing and reciting rhymes is also a great addition to reading comprehension and retaining information. A rhythmic structure and repetition allow children to memorize details, facts, and pictures. We strive to provide the tools necessary for kids to read independently and retell stories.
At Petits Poussins Brooklyn, we ensure that each child grows and blossoms at their own pace while creating a welcoming, safe, and enriching environment. If you would like your child to explore their inquisitive nature that fits their unique needs, enroll them in our daycare and allow them to receive excellent childcare and be the greatest they can be! Call us now at 718-710-4403.