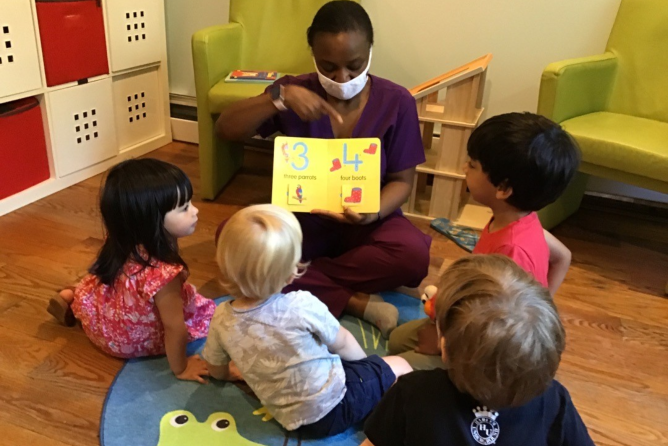 Childcare is vital to the development of children and provides invaluable assistance to working parents. As a result, selecting high-quality child care is essential to ensuring the safety and well-being of your child. It also aids youngsters in the progress of their abilities necessary for academic and non-academic success. They would develop social, emotional, and communication skills, among other things. They will also be conscious of their surroundings and the people that play a part in them. When it comes to offering quality services, you can trust Petits Poussins Brooklyn.
We provide daycare in Brooklyn, New York. We'll make sure that learning is enjoyable when you entrust your children with us. The core of our learning model in our French-English bilingual daycare is well-being, happiness, academic progress, and language acquisition. Rest assured that your child is safe with us and that they will learn the necessary knowledge to prepare them for their chosen path.
We also offer preschool in Brooklyn, with a well-developed curriculum to ensure that your child learns something from us. All kids are welcome at our school. Regardless of their culture or background, their identity and legacy are valued. We see to it that we bring forth a nurturing and supportive atmosphere where our bilingual instructors and staff will assist the infants, toddlers, and preschoolers develop their independence and confidence. Don't hesitate to enroll your child with us. Contact us at your most convenient time to discuss your requirements. We promise that we'll not just take care of your children, but we will also guarantee their growth.