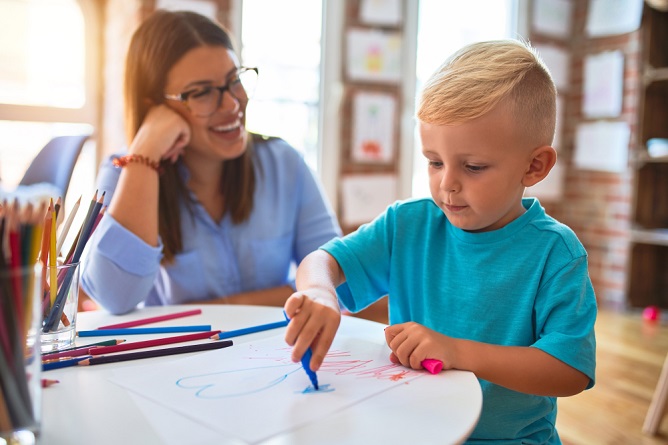 Kids are like little sponges who want to absorb every bit of information about the world around them. Everyday occurrences offer numerous learning opportunities for toddlers, and there are plenty of everyday skills and tasks that you can start teaching your toddler.
There are things that teachers from a preschool in Brooklyn, New York can teach your kids. But as parents, there are still a lot of things you can teach them at your home and in their everyday life, and listed below are the following:
Promote independence and give them opportunities to learn, understand, and make mistakes

Teaching them to read books and discover new words and conversational speech

Print out their favorite pictures and characters and teach them to color

Encourage them to use their imagination through pretend play

Teach them letters, sounds, numbers, and counting
In our French-bilingual daycare in New York and preschool, well-being, happiness, academic development, and language acquisition are all at the foundation of our learning model.
As a trusted childcare in New York, we at Petits Poussins Brooklyn, have bilingual teachers and staff that promote independence and confidence to our infants, toddlers, and preschoolers in our safe and caring environment.
So if you are looking for a childcare center who are expert in toddler care, then we are definitely the perfect option for you and your child.