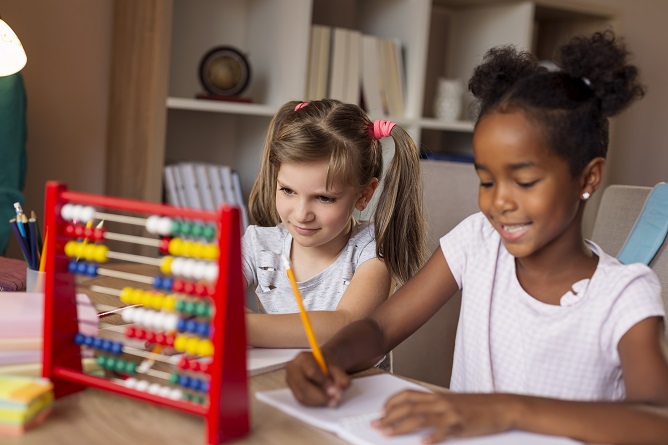 Math — as they say — is a child's mortal enemy. However, Math should not be so daunting. We utilize it daily, often much more than we realize. If you're having trouble getting your child to enjoy Math, you can engage them in fun activities involving this subject, so that it doesn't become an issue later on. Petits Poussins Brooklyn, your trusted provider of childcare can assist you! Below are some suggestions to assist you and your child enjoy a fun and healthy Math journey.
Play Math Puzzles and Games
Play games that teach kids to count, add, subtract, divide, estimate, sequence, and more. Playing math games with your child improves their ability to understand these topics. And games make math more enjoyable.
Encourage a Growth Mindset
Some children believe they are naturally gifted at something. This "fixed mindset" can prevent a child from trying new things or making mistakes. Encourage a growth mindset instead. Even people who excel in math would not accomplish as much if they didn't try.
Read Math-Themed Books
This is the most basic item on the list. Reading, reading, reading! You might be surprised at how many picture books help with early and advanced math skills.
Use Real-World Examples to Teach Math
Mention how people use math daily to pay bills, go grocery shopping, measure ingredients for cooking or baking, calculate change, and tip at restaurants. Involve older children in projects that include geometric and algebraic principles, such as growing a garden or building a bookshelf.
Do you hope to enhance your child's interest in math? Enroll them in our Preschool today.
If you enroll your child in our preschool in Brooklyn, they will be engaged in a colorful and entertaining approach to learning math.