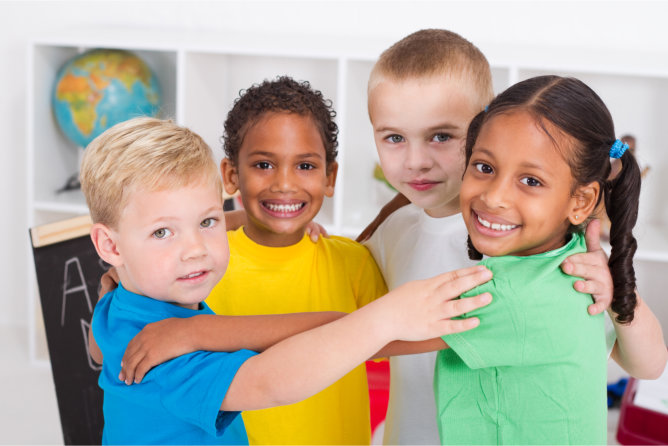 We always looked forward to playtime after school, weekend playdates with our relatives or friends, or simply an opportunity to play.
What happens when a child interacts with other children has always been a topic of discussion. Aside from sweating, receiving little cuts, getting dirty, and having fun, what do they receive from playing?
Should you allow your kids to interact with other children? Definitely YES! Because aside from fun, playing with other children develops a child's social and communication skills.
Children must learn how to communicate with people without arguing or fighting. Playing with others teaches a child to learn to manage their emotions and actions while also being aware of the feelings of other children and forming a sense of identity. Children who do not have the opportunity to play closely with their peers may feel lonely.
At our preschool in Brooklyn, we know that children learn the value of cooperation, honesty, sharing, and giving others chances via interacting and developing self-control. This will be extremely beneficial to them once they begin school. When children deal with disappointments and losses during games, their socio-emotional capacities develop.
The most important thing is that children have fun while learning new skills, practicing good values, and making new friends. Allow your children to enjoy themselves during their childhood. As parents, we must always remember that giving children the opportunity to meet and engage with their peers is an important aspect of holistic childcare.
At Petits Poussins Brooklyn, we make sure your children have access to all of the resources they require for holistic learning and development.
What are you waiting for? Enroll your child in our daycare & preschool, and give them a quality head start in education.
Contact our daycare Brooklyn, New York for more inquiries.