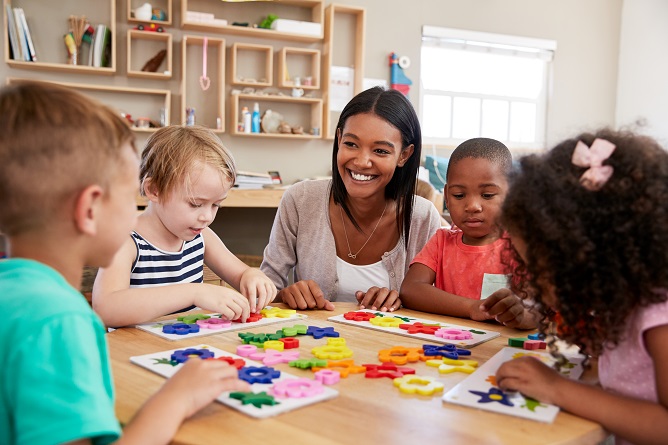 As children grow, they become more curious about their surroundings and their eagerness to learn is overflowing. They would ask questions about things and explore them on their own. Interactions with their family members and the people around them would help shape a good personality and their way of thinking. And in order to build a stronger foundation on their social, academic, and general life skills, entering preschool is vital. Here are some important reasons why:
It helps develop their social skills where they make friends and attempt conversation with others
It improves their literacy skills as they shall be introduced to different activities and games to encourage learning and cognitive development
It nurtures a child's creativity and healthily feed their curiosity about their surroundings.
Petits Poussins Brooklyn is a bilingual daycare in Brooklyn, New York that offers admission to students aged six weeks to five years old. We focus on developing a child's motor skills and creativity. We also help them in their early language acquisition and build a second language that allows them to communicate with other people of different nationalities.
Our childcare services include preschool attendance for children aged two to five years old. In here, we incorporate various development approaches to learning in order to develop their language and motor skills, as well their artistic touch, math skills, and general knowledge about things.
To know more of our preschool in Brooklyn, you may contact us at 646-334-3423.