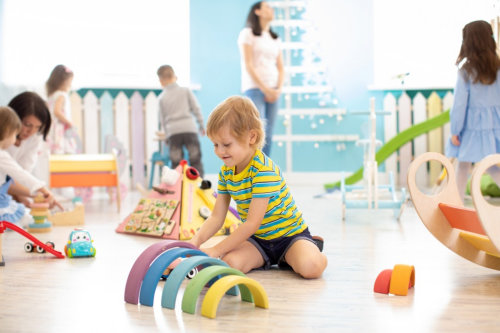 As a parent, you see so much hope in your child's future. You are already doing a wonderful job in preparing them for the world ahead! Whatever they are challenged with out there, for now, you do what is best – giving them the right preparation. Good for you that Petits Poussins Brooklyn is the Daycare Brooklyn, New York that makes learning fun for your child!
Communication is an important skill. The ability to effectively convey ideas, interact with others, and persuade people are shown by the most successful and prominent individuals. Language is structured communication. Proficiency in one ensures understanding of those who speak the same. Thus, when an individual knows more than one language, they are valued better because they can understand and communicate in another tongue.
Speaking a second language is not just the benefit of raising a bilingual child. Here are some advantages:
Sharper brain function
Balancing and alternating in different languages improve kids' multitasking ability.
Stronger listening skills
Bilingual children are trained on their listening skills early on. They develop their hearing into unfamiliar words.
High memory retention
Remembering one meaning in different languages is a display of their memory capacity.
Let us give your kid the quality Childcare they deserve. Apply for a daycare in Brooklyn now!