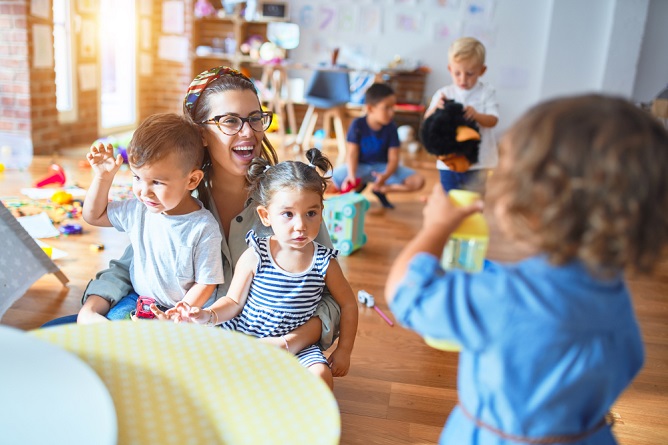 The importance of incorporating cultural diversity in all aspects of life has never been more prevalent: whether it's at school, work, or any setting. This applies especially to the development of young children not just born from interracial parents, as well.
Our childcare's own research finds that the Early Childhood Team at Nebraska Extension is committed to providing information that is based on research and culturally appropriate and reflects the diverse communities we serve.
Like them, we believe that providing children with high-quality, culturally and developmentally appropriate early learning environments is crucial.
Studies suggest that adults who provide children with culturally relevant educational experiences contribute to:
Maximizing children's academic achievement and educational success by developing their self-confidence and skills, and
Increasing children's awareness of, appreciation for, and inclusion of diverse beliefs and cultures.
Petits Poussins Brooklyn, our preschool in Brooklyn, focuses on the importance of multiracial learning, languages, and overall development in children coming from different backgrounds.
How our children learn is crucial to creating a more just and inclusive society for all. Here are some characteristics that the Nebraska Extension says we should keep in mind.
Children as young as 2 ½ to 3 years old become aware of and begin to absorb socially accepted notions, emotions, and stereotypes about other people and themselves.
Their perception and judgment of others can unavoidably be shaped by their interactions with parents, other children, the community, the media, and caregivers.
Young children have the intellectual capacity to undo any previous unfair perceptions of others.
Enroll your little one in a school that values their individuality and culture. Our daycare Brooklyn, New York, is one of your best choices for quality early childhood education for your kids. Dial 718-710-4403 for a private tour.