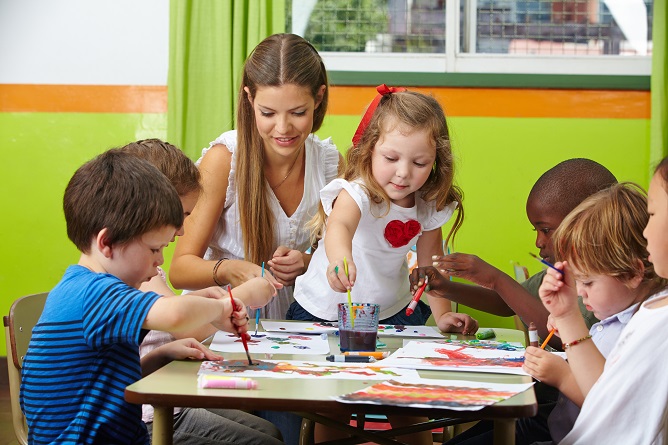 Art is not just a fun subject at their preschool in Brooklyn that kids can unleash their energy on. It's more than that.
The many benefits of art for young kids include developing creativity and expression, enhancing communication skills, and developing a love for learning. Crafting isn't just a fun pastime for young children — it's a valuable activity that helps them develop an attention span and important life skills.
As such, Petits Poussins Brooklyn, our daycare Brooklyn, New York, offers art classes and programs so that our kids can do to achieve just that: a better approach to communication and a love for learning. Aside from these, here are more benefits of arts and why it matters in early childhood education.
A Way to Express Their Emotions
Allowing children to engage in an art project might provide them with a calming avenue for positive expression. They can concentrate their efforts on producing something and take pride in both the product and the way they expressed their emotions.
Optimum for Fine Motor Skills
The National Association for the Education of Young Children claims that mastering art lays the groundwork for important life skills like writing, typing, and even learning how to play an instrument.
Increases critical thinking abilities
Planning and problem-solving can build the foundation for developing a child's critical-thinking abilities later in life. The time they invested in meticulously organizing their artwork and making do with what they had available will translate into marketable talents in the profession.
Introducing art early into your child's life will help them become well-rounded individuals in the future. To know more about our childcare, feel free to get in touch with our school today!